To ensure we only bring you the highest quality guides and articles, CanadianSportsbooks.com only works with expert sports betting writers who have many years of experience in the industry. Here are the authors who produce all the content you see on our website.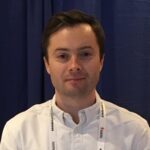 Pavel is an online gambling expert with a forte in the sports betting realms. He holds an MBA in Marketing and has been in iGaming for a number of years. With a passion for Digital Marketing & content optimisation, he currently oversees sports betting and online casino fields for Finixio.
Was this article helpful?